OMEGA | A Visit at their new Headquarters
Since we grew up in the area of Biel/Bienne, OMEGA has always been a brand that fascinated us. We always wanted to visit their headquarters and talk to people, who are involved in creating their iconic and innovative timepieces. Finally, this day has come and we couldn't be happier to share our experience from a day at OMEGA with you. Are you ready?
Inside the newly opened OMEGA HQ
The new OMEGA headquarters is familiar to us. We pass by it several times a week. However, parking our Jaguar XE right on in front of their building is something new to us. As we get out of the car, we run into the brand's manager for the Swiss market. Over a coffee, we get to know more about the current developments at OMEGA and how they are rolling out new store concepts that will highlight brand experience. Exciting news!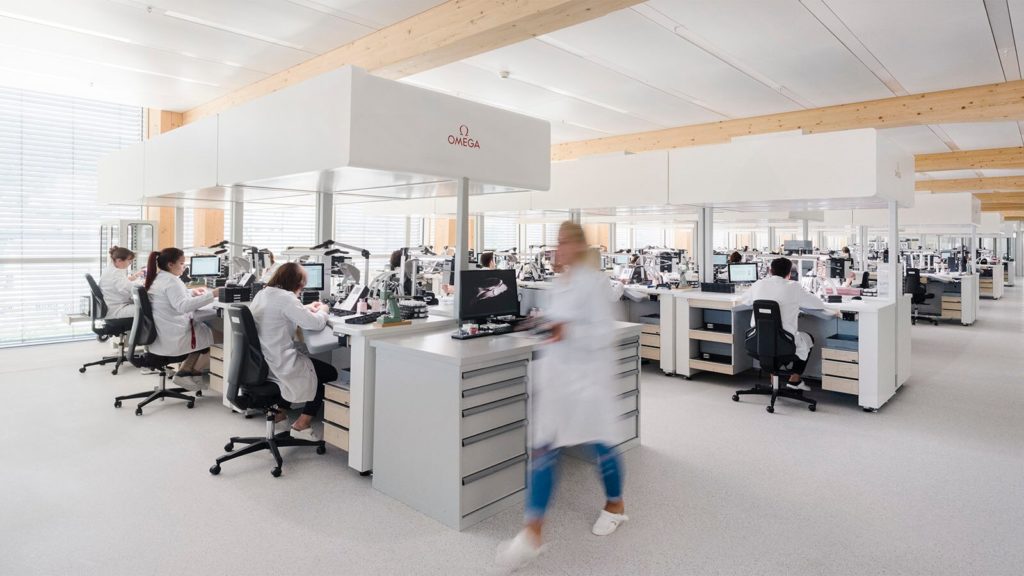 After the warm welcome, we get to do a tour of the new factory. We quickly realise that this building represents the industry's most cutting-edge facility for watch assembly, training and quality control. Designed by the inspiring and Japanese architect Shigeru Ban, it is an eco-friendly masterpiece built with sustainable Swiss spruce, grown in the forests of the brand's parent company Swatch Group. Moreover, there was an ingenious indoor climate and energy concept implemented, to provide excellent working conditions on 5 floors. Overall, the new factory is combining technical innovation and human expertise to create a modernised manufacturing process. Truly the future of traditional Swiss watchmaking!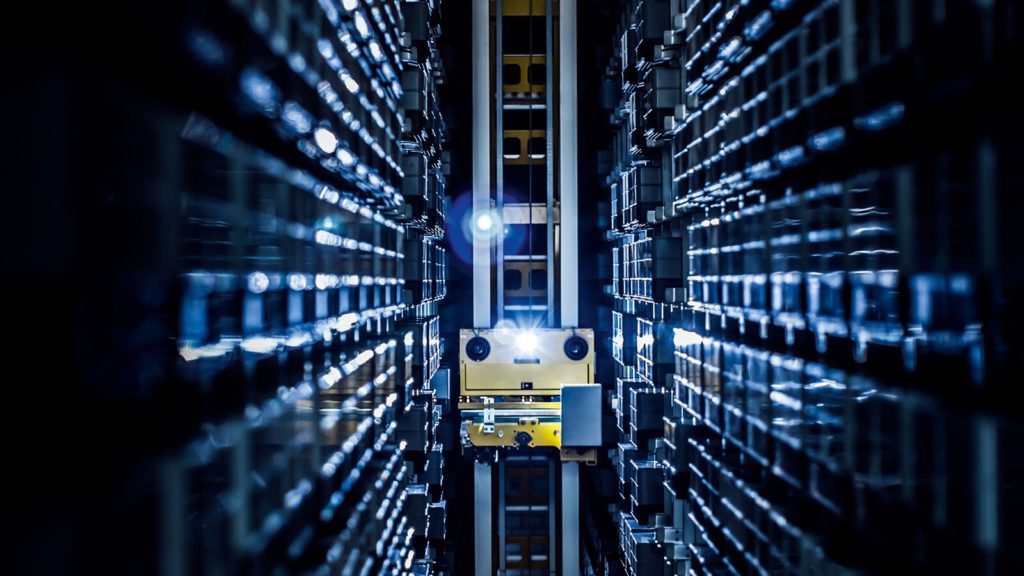 OMEGA'S rich History
For more than 170 years, OMEGA's timepieces have recorded the planet's history. They have also served with distinction in space, in the oceans' depths and on the wrists of world leaders, explorers and men and women who appreciate Omega's blend of performance and design.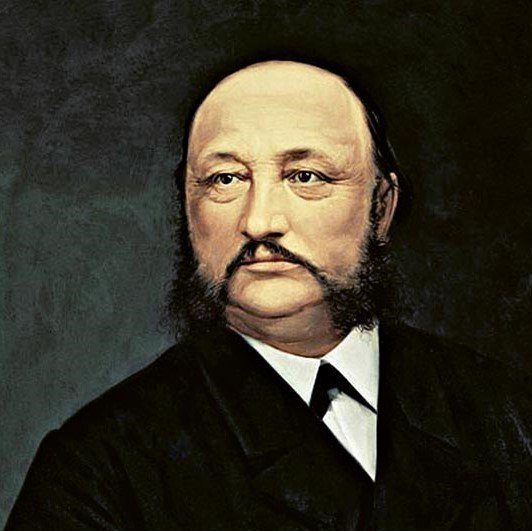 Humble Beginnings
It all started in 1848 when a young watchmaker named Louis Brandt started developing timepieces in his family villa in La Chaux-de-Fonds, Switzerland. He assembled key-wound precision pocket watches from parts supplied by local craftsmen. Soon, he started selling his watches from Italy to Scandinavia and England. After his death in 1894, his two sons Louis-Paul and César take over the family business and relocate to the city of Biel/Bienne, where the company is still headquartered today. It was here, where they develop a revolutionary in-house manufacturing and total production control system that allows component parts to be interchangeable. Watches developed with these techniques are now marketed under the OMEGA brand, which is officially presented as an independent company in 1903.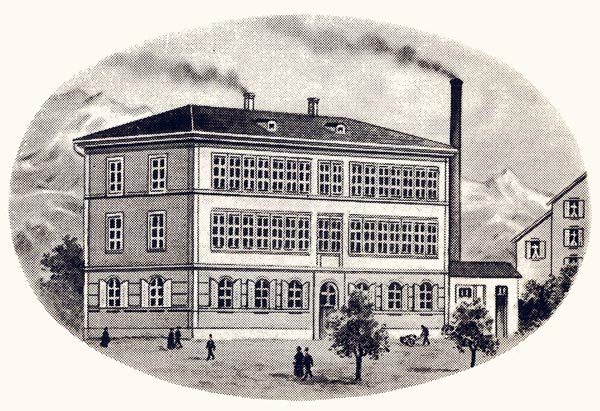 After the death of Louis-Paul and César Brandt it is Paul-Emile Brandt who takes control of the company that produces 240,000 watches annually and employs 800 people at that time. Under his leadership, OMEGA enlarges its distribution network to all six continents by 1909. OMEGA kept innovating well into the 1930s. They won prices for precision records, launched movements featuring revolutionary innovations and presented the world's first commercially available divers' watch. Moreover, they were a sought-after timekeeper at sporting events all over the globe.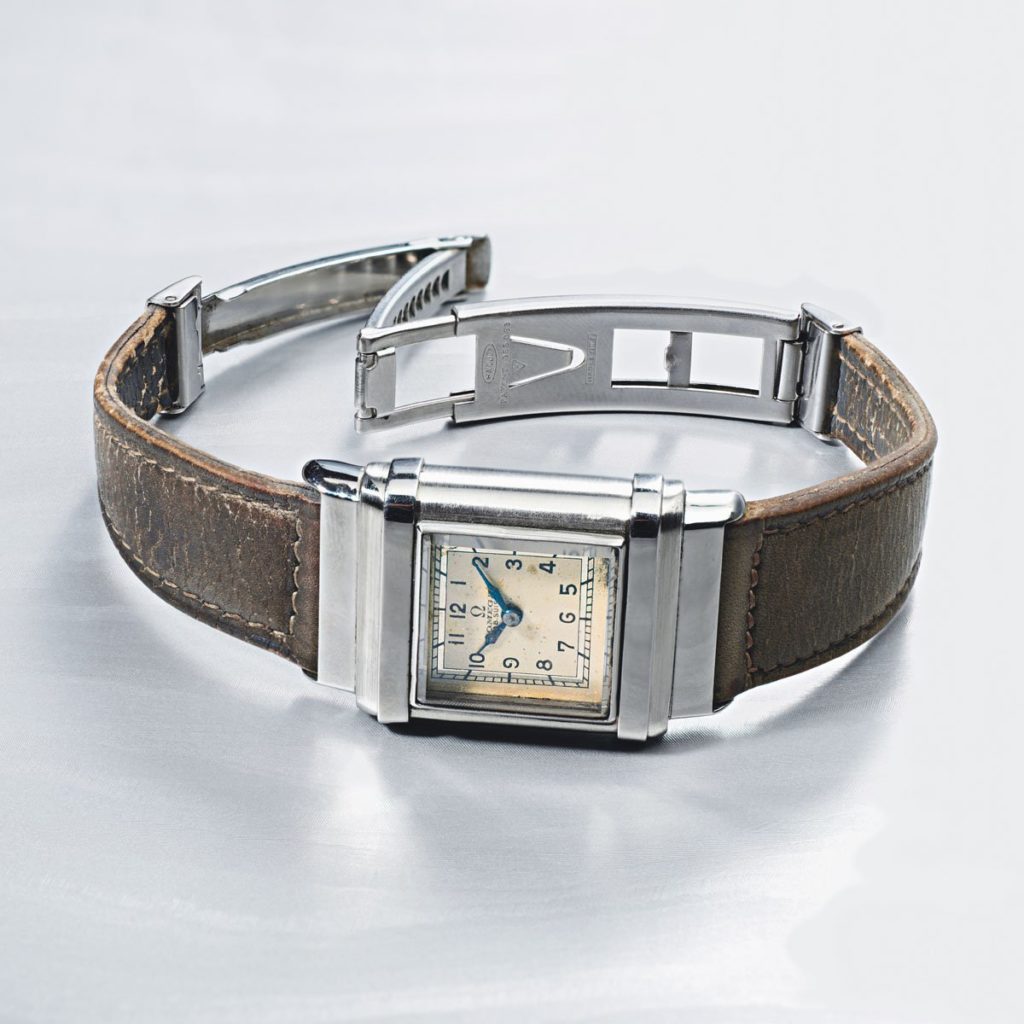 Specialist for Professional Watches
By the start of WWII, OMEGA was commissioned as single largest supplier of watches for the British armed forces and its allies. Innovations made during that time led to the launch of the now iconic Seamaster in 1948. It was built to withstand any challenge at any altitude, whether in the skies or below the surface of the ocean.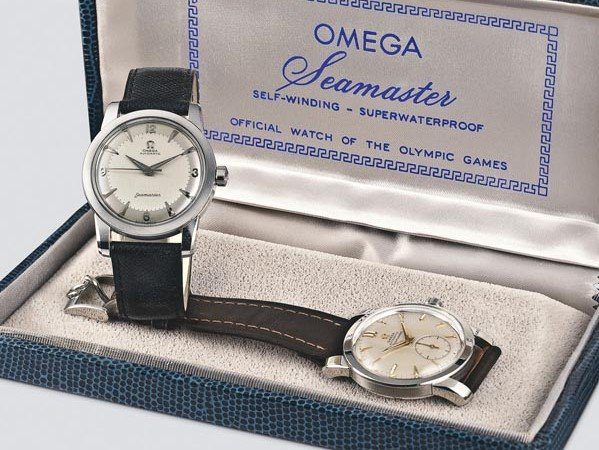 Nine years later, OMEGA introduced its Professional line of watches, consisting of the Speedmaster, the Seamaster 300 and the Railmaster. It was NASA astronaut Wally Schirra who wore his own Speedmaster chronograph on the Mercury Sigma 7 mission in 1962, making the watch an instant classic. After the Appollo 11 landing on the moon, the Speedmaster became forever known as 'the Moonwatch'.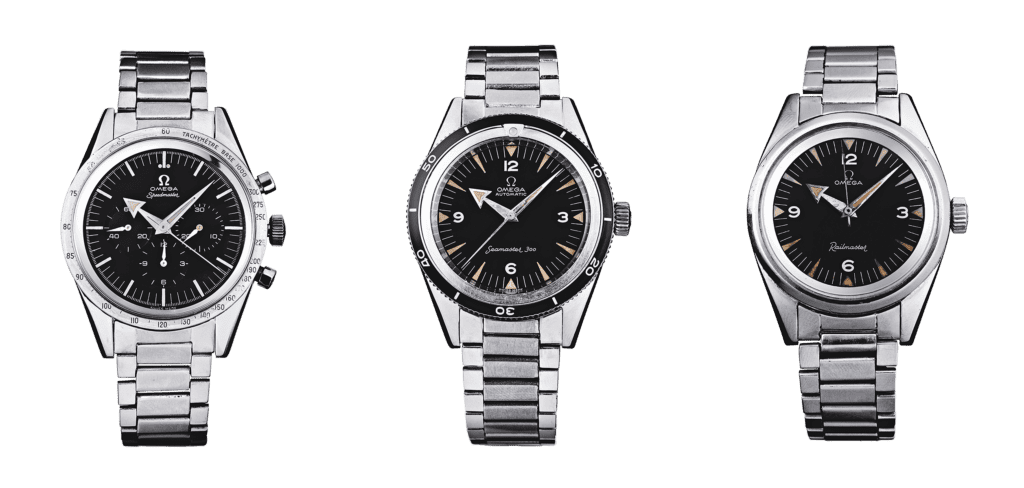 After the Speedmaster was successfully used during the dramatic return of the Appollo 13 crew, OMEGA was presented with the 'Silver Snoopy Award' in 1970. Both, sterling silver lapel pin and certificate, represent the highest distinction awarded by NASA astronauts.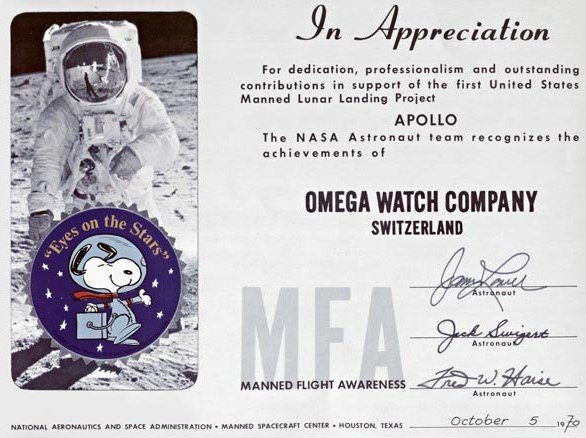 Full Speed ahead
By the 1970s, the OMEGA brand outsold Rolex, its main Swiss rival in the luxury watch segment, although Rolex watches sold at a higher price point. While OMEGA watches tended to be more revolutionary and more professionally focused, Rolex watches were more 'evolutionary' and famous for their mechanical pieces and brand. After a challenging decade due to the quartz crisis, OMEGA was back on the wrists of successful and ambitious men and women all around the globe. This was symbolized by the first-ever Seamaster 300M worn by legendary British Secret Service agent 007 in GoldenEye.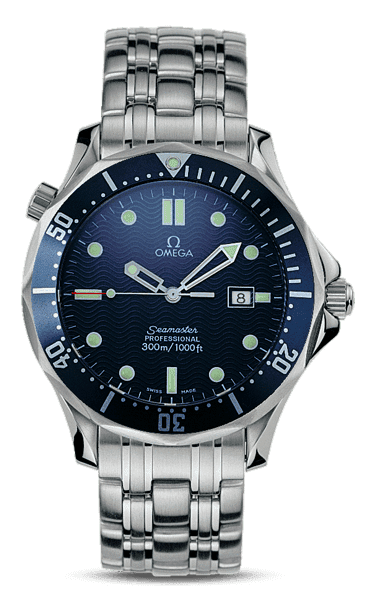 Having outgrown their original HQ, the company opened a new building designed by Tokyo-born architect Shigeru Ban in 2017. Two years later, the brand brought back the legendary 321 movement that was last produced more than 50 years ago for the iconic Speedmaster 'Moonwatch'. In the same year, OMEGA also opened its new museum at their HQ in Biel/Bienne. It features many treasures from the brand's exciting and rich history.
Hands-on with our favorite Novelties
After learning a lot about the manufacturing processes and the history of OMEGA, we finally got to see some of our favorite novelties of the brand. Since we are huge James Bond fans, we went hands-on with the new 007 Edition first.
Seamaster Diver 300M 007 Edition
For years, the producers of the James Bond franchise have simply chosen an existing Seamaster for their agent to wear on screen. But OMEGA has now launched a distinct 007 Edition of the Seamaster Diver 300. The timepiece that Daniel Craig's James Bond wears on his final outing as 007 is powered by a co-axial movement and features a tough 42mm titanium case. Add some amazing details that pay tribute to the 25 year anniversary of the James Bond x OMEGA collaboration and you get one of the most innovative and beautiful Bond-related watches released to date!
OMEGA Speedmaster Calibre 321
Next, we talk Speedmaster. As you might know, there have been many generations of the iconic timepiece over the decades. However, the most memorable was probably the 3rd generation style, worn during America's first spacewalk in 1965. After 4 years of development, OMEGA has now released exactly the same Speedmaster from that area, powered by the famous and beloved Calibre 321, the driving force behind the chronograph's extraordinary space history. The 39.7 mm model features a bezel ring in polished black ceramic, a tachymeter scale in white enamel, and a black step dial with Moonwatch hands and vintage OMEGA logo.
While the vintage look of this Speedmaster is already an eye-catcher, the movement is even more special. It is a manual-winding chronograph movement with column wheel mechanism, featuring a Breguet balance-spring and 18K gold coated finish. How fascinating to think that they managed to replicate the exact same calibre that was worn on the Moon! Due to its complexity, every Calibre 321 is created inside OMEGA's distinct Calibre 321 Workshop. In this unique production space, all of the assembly steps are being performed by the same watchmaker. While this extraordinary timepiece is not limited, it will be limited by production. OMEGA is capable of producing 'only' 1'000 movements a year while ensuring that each new calibre is just as precise and legendary as the original.
"Silver Snoopy Award" – 50th Anniversary
As previously mentioned, OMEGA received the prestigious "Silver Snoopy Award" from the astronauts at NASA in 1970. The prize recognised OMEGA's unique contributions to space exploration, as well as the Speedmaster's role in saving Apollo 13. To pay tribute to this special honor, OMEGA has now, 50 years later, launched a special timepiece. The watch is based on the iconic design of the chronograph's legendary 4th generation style. Hence, it comes is a 42 mm stainless steel case. The silver dial features blue subdials, indices and hands. Snoopy appears as embossed silver medallion, wearing his famous spacesuit.
Just as with the Cal. 321, it is worth looking at the watch's backside. Here, Snoopy appears inside his Command and Service Module on a magical hand. When the chronograph seconds hand is used and 14 seconds have passed, Snoopy takes a trip around the far side of the moon. Why after 14 seconds? Because that's how many seconds the astronauts from the Apollo 13 mission had to time with their Speedmaster back in 1970, in order to get back to Earth safely. A really cool detail on this watch, paying tribute to such a historically significant event. Next to the Snoopy, there is also an Earth disc, which rotates once per minute in sync with the watch's small seconds hand. Overall, a true mechanical marvel!
We conclude our visit of the new OMEGA HQ in their local boutique. It is already designed adhering to the new concept of the brand. Clients find more space to experience the brand and dive into the unique universe of OMEGA.
Do you want to read more about OMEGA and their connection to the legendary British Secret Service agent James Bond? Then click here to read our blogpost about the watches he has worn on screen.