Arosa Kulm Hotel | A secluded Retreat in the Alps
The Swiss Canton of Grisons is known for its many beautiful valleys. One of them is called Schanfigg and is a true jewel of the Swiss Alps. This wild mountain valley has kept its original character and cultural features to this day. Here, imposing white mountains and romantic snow covered forests invite guests to experience unforgettable holidays – especially if they stay in the Arosa Kulm Hotel!

Alpine Test Drives
There is a particular reason for our visit at the Arosa Kulm Hotel. Guests who stay at the hotel are in for a treat this year, because the hotel has entered a collaboration with Land Rover. It is now possible to do test drives of the new Land Rover Defender and the Range Rover SVAutobiography. Something we definitely have to do!
Driving the new Defender in this mountainous terrain is a dream come true. We can feel how this vehicle was designed to be driven in this kind of environment. It is exhilarating to feel this car's power and versatility in the challenging terrain of the Swiss Alps.
While the Range Rover SVAutobiography was not specifically designed to take on snow-covered roads, it is still astonishing to experience this luxury car's capabilities in such terrain. This test drive proves again, that Range Rover cars benefit greatly from the engineering know-how available at Land Rover.

Activities & Relaxation
Besides thrilling test drives, the hotel also offers pure relaxation with a breathtaking view over the mountains. Guests can enjoy pampering massages and relaxing moments in the pool and sauna area.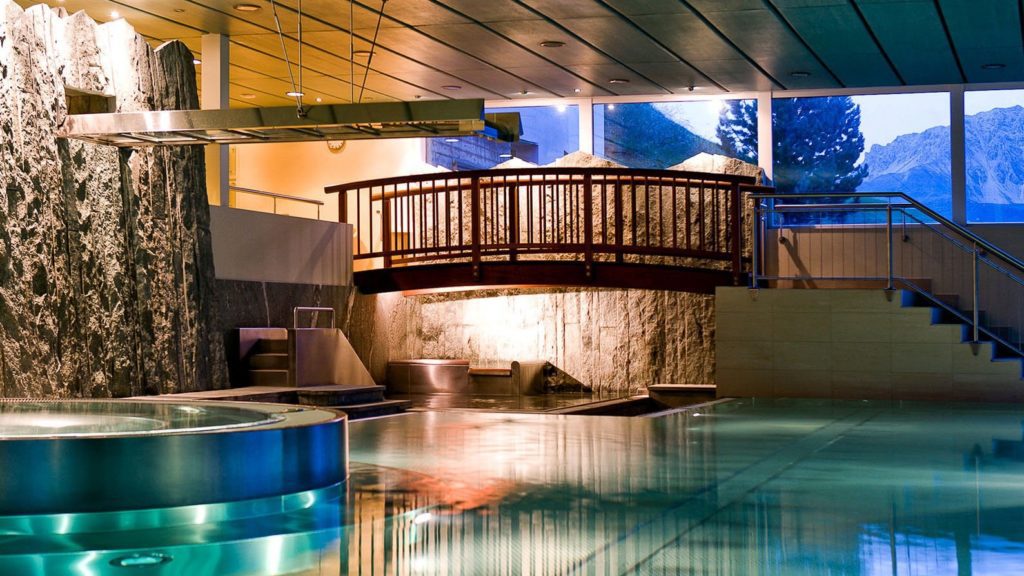 For people who are still longing for more adventure, Arosa has a lot to offer. The fantastic ski area Arosa Lenzerheide with its 225 km slopes starts right in front of the Arosa Kulm Hotel. Cross-country skiers are also in for a treat because 26 km of cross-country trails wait to be discovered.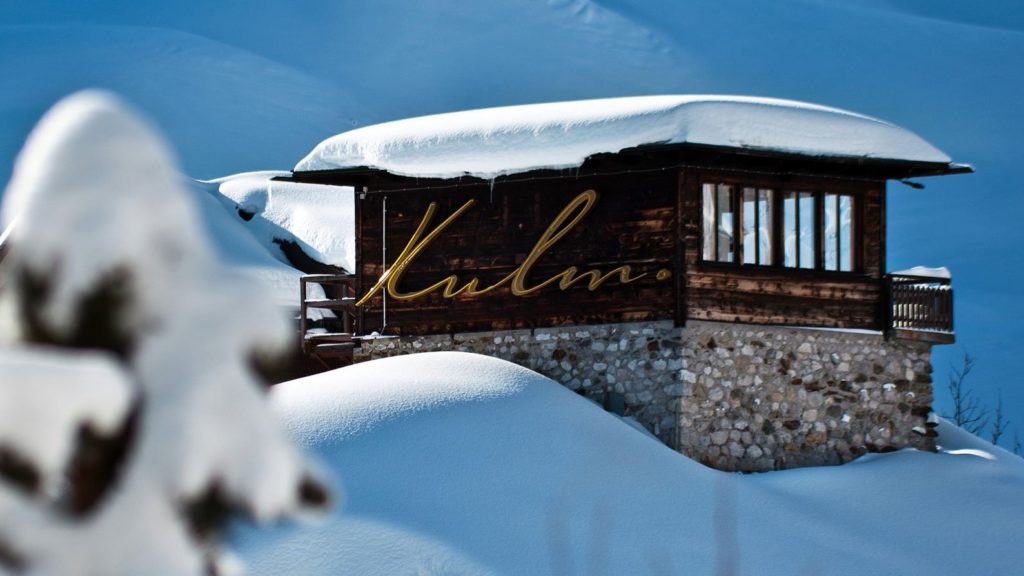 Experiencing Arosa Kulm Hotel
The history of the Arosa Kulm Hotel dates back to 1882. Back then, a hotel with 30 rooms called "Kurhaus" was opened. Today, the hotel has kept some of the spirit from this era. Although, rooms have been added and renovated on a regular basis. Junior Suites come with a bedroom and separable living room with sofa and comfortable armchair. The perfect amount of space for a week in the Alps with marvelous mountain view!
Another wonderful witness of ancient times is the perfectly preserved "Nostalgiebar" which is used as smoker's lounge. Here, guest can enjoy a drink and cigar in an authentic environment. The hotel has a nice selection of cigars and spirits available for enthusiasts to choose from.
Right next to the bar we find a large library with a beautiful wooden floor and large windows offering beautiful views. There is a big selection of books and a cozy fireplace to settle down and enjoy a snowy afternoon. For those having a competitive spirit, a pool table is waiting.

Culinary Delights
People looking for authentic Swiss cuisine will be pleased by the Muntanella restaurant situated inside the Arosa Kulm Hotel. Chef Florian Mainzger and his team have been looking for new and old local specialties to bring the flavors of the Swiss Alps on the guests' plates. Here, we enjoy alpine cuisine to the fullest!
One of the culinary highlights is the Ahaan Thai restaurant. It is a true Thai palace amidst the Swiss mountains. But why does the Arosa Kulm Hotel serve food from the Far East? Well, in the 1930s, the Thai King Bhumibol Adulyadej learned to ski in Arosa and stayed at the Arosa Kulm Hotel. Ever since, Thai Cuisine has been a part of the hotel. Today, chef Tussanee and her team enchant guests with authentically prepared Thai delicacies.
Want to read more about adventure with the new Land Rover Defender? Then read this story!