Wedding Suit | How to find the right one?
If there is one day in a lifetime where you should dress your best, it's you wedding day. Naturally, many men consider wearing a suit for the first time in their lives. Choosing the right fabric, style and fit and be challenging. But it doesn't have to be. Let us share with you our tips and tricks so you will look awesome on your big day. Let's dive right in!
Why wear a suit for a wedding?
You are the groom. The love of your life stands right beside you, as you both pledge to love each other for the rest of your lives; through thick and thin. Several superlatives comes in mind when thinking of the wedding day: The 'happiest' day of your life, the 'most important', a day "always to remember".
Lots of men struggle just as much as women when it comes to choosing the right outfit for that day. Traditional wedding or an overseas beach wedding, what are the do's and don'ts? Do you have to wear a suit and tie? Continue reading and those questions and many more will be answered.
First off, do you have to wear a suit?
Short answer: Yes. At Artworth we believe that a suit is the single best way to dress for your wedding. While it highlights the importance of a weddings and gives it a formal character, it also makes you (the groom) feel like this is not any typical day. Your confidence correlates strongly with how good you look. In fact, no man looks better than in a tailor-made suit with savvy color combinations.
Long answer: Not necessarily. There are no written rules that require you to wear something that you are not comfortable with for your wedding. There are always alternatives if you really despise wearing suits. However, keep the following in mind: The bride should always feel like the prettiest woman at her own wedding. That's why attendees should never wear a white dress. It's actually the same for the groom. If you decide not to wear a suit, please inform attendees accordingly. You don't want to be the only man not wearing a suit at your own wedding.
Not wearing a suit can be the perfect fit for couples wanting to have a chill and casual wedding. This might be a beach wedding in the Maldives, where the groom wears a white linen shirt. Or you might opt for a Las Vegas spontaneous wedding after winning $4k at the Grand Casino. Please try to avoid the last one though.
How to find the right suit?
If you're still with us, chances are that you want to wear a suit or at least a jacket or vest to your wedding. Congrats, we support your decision. Now, you get to read about the fun stuff.
First, you need to figure out and tell people about the dress code. Here are some options: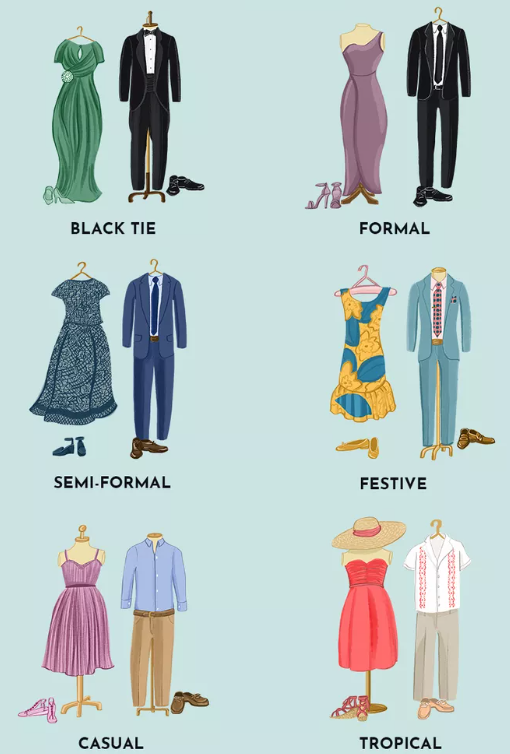 White Tie
The most formal dress code available and has been the dress code for the Nobel Prize banquet in Stockholm and certain royal events. Men are required to wear a tuxedo with tails, white shirt, white vest, bow tie and gloves.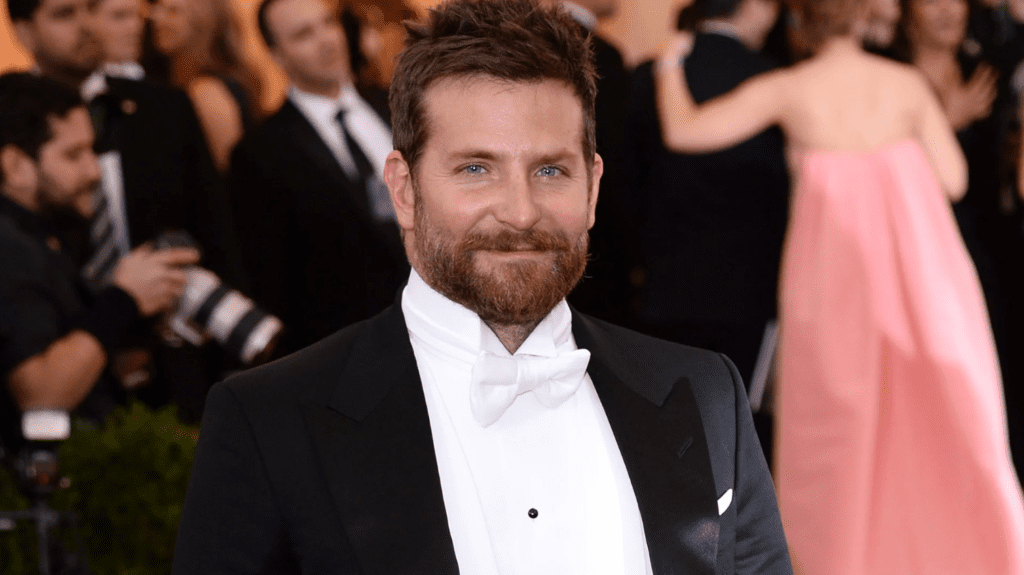 Black Tie
This dress code requires a tuxedo with black bowtie, black vest and black leather shoes. For summer dinners, a white dinner jacket with black tuxedo trouser is also acceptable.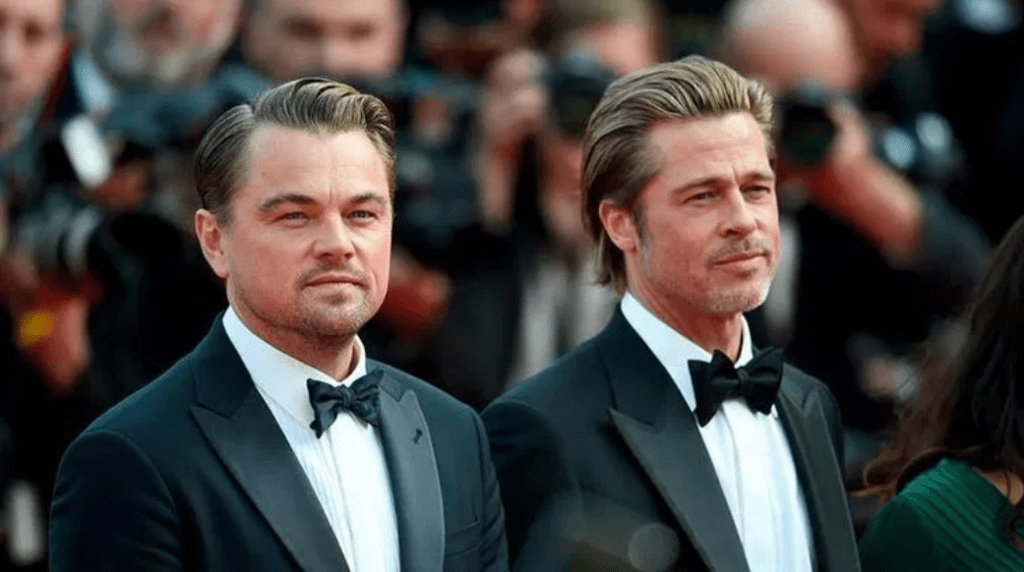 Formal or Black Tie Optional
Still a very formal dress code, where wearing a tuxedo isn't required but still accepted. If you choose to steer away from the tuxedo, a dark colored suit with a white shirt and a conservative tie will do the trick just as fine. This is among st the most popular choice for 'formal' but still 'normal' weddings.
Semi Formal or Dressy Casual
This is our favorite dress code. Men, both the groom and the attendees, are required to wear a suit and tie but still have the option to use more colors. Also, they can get a bit more creative with their outfit to make their suit stand out from the crowd. Suit color is the grooms choice but we recommend to wear colors corresponding to the weather and time of the day. Is it sunny and early? Go with bright colors! Light grey, green or light blue are all good options.
Festive Attire
This dress code is relatively new and will leave some guests scratching their heads. Think cocktail-party attire. It's less formal than Semi Formal but you as an attendee still have the opportunity to show off your favorite suit. The best fit, if you want to wear a suit, would be brighter colors. A black or very dark suit would be too formal, but you could dress it down by mixing your trouser color from the blazer color. An option here would be bright beige trousers and a dark blue blazer with a bright tie and a matching pocket square.
Tropical or Destination
Tropical weddings are usually in hot and and humid conditions, and you have to dress accordingly. You might feel the urge to wear shorts, but please avoid this if you're not sure that the other guests are wearing the same. If you are wondering if your attire is dressy enough, chances are it's likely not. If you're not sure upgrade a notch. It's better to overdress rather than underdress. Try to opt for a mix between Festive Attire and Casual. Blazer or sports jacket are still good alternative, especially in lighter materials such as cotton or linen.
And that's that! Now you know everything about wedding suits that you need to know. Did you see a particular suits that you liked? Check out our webshop! Maybe you will find your dream suit there.
In case you are based in Switzerland and want to get tailored a suit, we recommend making an appointment with Monogramme in Biel/Bienne. We highly recommend Gian, the owner of the shop, because he has plenty of experience when it comes to tailoring the perfect wedding suit.