Nikka Coffey Malt | Artworth Whisky Guide
Today we talk about one of the most prestigious Japanese whisky: Nikka! Because its history is so interesting, we want to give you a brief overview of how this brand was founded. Are you ready?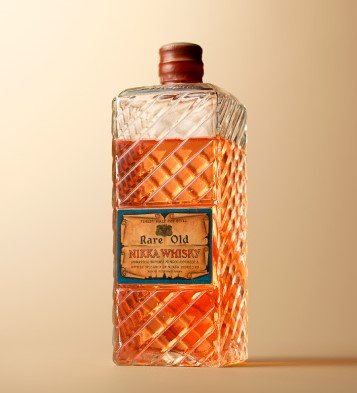 A man with the desire for genuine whisky
In 1918, a young Japanese man with an ambition to make genuine whisky went alone to Scotland to unveil the secret of proper whisky making. Masataka Taketsuru enrolled at the University of Glasgow, took chemistry courses and then apprenticed at three well-known Scotch distilleries. He got trained by some of the best craftsmen to master the art of blending. This led to him becoming the first Japanese to ever knowing how to make whisky. He filled two notebooks with countless details. Those would later become Japan's first guide for whisky production.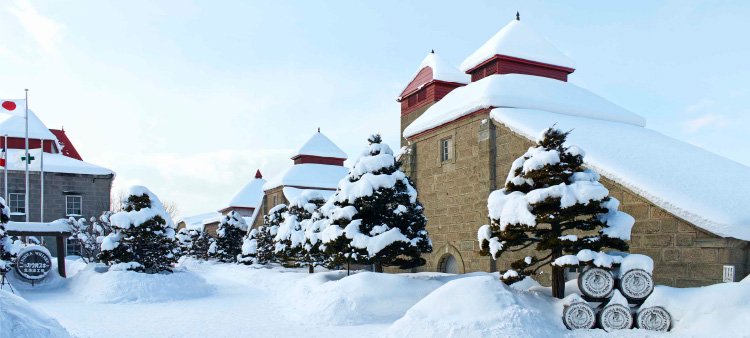 When Masataka returned to Japan in 1920, he joined Kotobukiya Limited (Suntory) to direct the construction of the Yamazaki Distillery. There, he devoted himself to producing Japan's first genuine whisky. The first pot still designed by Masataka and made in Japan was installed in 1936 and started distillation right away. Finally in 1940, the first whisky from Nikka was launched.
Masataka Taketsuru chose the Coffey Still for his whisky. It was invented by Aeneas Coffey in 1830 already and is valued because it retains the flavors of ingredients and also creates a distinctive texture. Coffey Malt is one of two signature grain whiskys produced by Nikka. It showcases perfectly the beauty of Coffey Stills. But how does the whisky taste?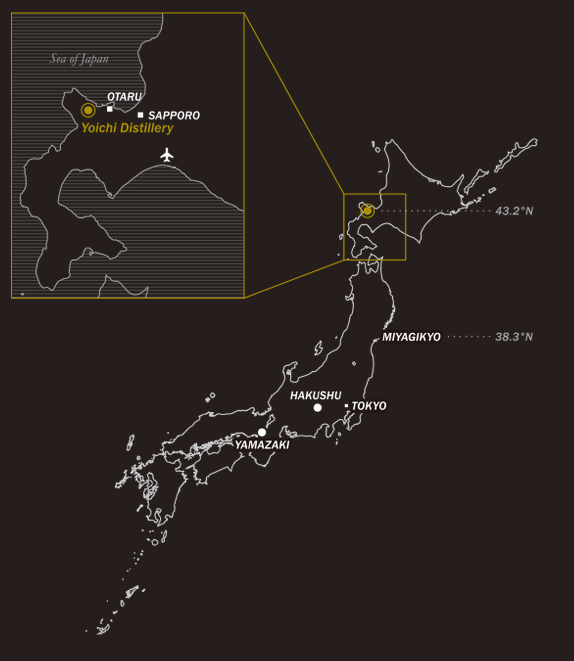 Tasting: Nikka Coffey Malt Whisky
The Nikka Coffey Malt is the result of a unique distillation process in Coffey type column stills. Those are normally used for grain whisky production. In this case however, the whisky is made from 100% malted barley. Just like Scotch! This unique production method results in extraordinary flavors and texture, offering deep oaky notes.
The first notes in the nose are lively. Tart, zesty, fresh and citrusy all the way. A blend of lemon and sweet Williams pear can be noticed too. Subtle vanilla scents find their way in as well and a bit of café au lait is completing the spectrum.
Like the nose, lively notes continue to be tasted on the palate. Citrus aromatics, such as clementine and orange, are joined by more enticing notes of coffee, chocolate truffle and vanilla cream. Following, more fruity aromas such as prune and mirabelle develop. A wonderful blend of different notes, aromas and tastes unfolds. Something that enthusiasts of special Scotch cask finishes will appreciate!
The finish is all about fruity aromas: prune and mirabelle! Some might notice a little bit of licorice as well but the overall dominant fruity notes make sure this whisky appeals to people who enjoy a well-balanced and smooth dram.
The packaging is very classy. The gold color of the whisky is reflected on both the box and the label on the bottle. We really like the subtle texture as well. It adds an artisanal touch and makes both the box and bottle really nice to look at. Also, we love the Japanese touch put into the branding. It convinces with a sophisticated and simple design. This whisky will definitely look great in your living room or designated bar trolley.
Conclusion
The Nikka Coffey Malt is crafted in a unique way and represents a piece of Japanese whisky-making history. We believe that every whisky enthusiast should consider having a bottle from a Japanese distiller at home. Why? Their whisky is extremely smooth and usually appeals to people who enjoy a more delicate dram. Add some dark chocolate from Läderach and your guests will be delighted! So why not stocking up your bar with a bottle of Nikka Coffey Malt?
We award it 6.5 Artworth Whisky Points out of 10!
Looking for a Japanese alternative? Read our thoughts about the Hibiki Japanese Harmony here.